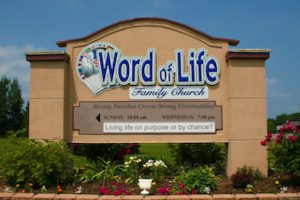 Vision: We see Word of Life Family Church as a full of life, bible believing, Spirit-filled church numbering in the hundreds, all striving to grow solid relationships with God, our families and the community.
---
Mission: Our mission is described in one word: Connectivity; Connecting young, old, churched and un-churched to the relationship with God, for them to receive the full knowledge of who they are in Christ.
---
Identity Defined: Building relationships with God, family, and the community!
God: The key to a successful life in this world is building our life on a solid foundation. Our passion at Word of Life Family Church is to continually grow, develop, and improve our relationship with God and His Son Jesus Christ.
Our Family: The most important thing in this world, second only to our relationship with God, is family relationships. Our desire is to equip you with the tools to connect with your family and those around you. We are constantly striving to grow as individual families and as a church family. We have regular family events and activities. Come be a part of our church family and let's build and grow together in our relationships.
The Community: We will never reach our city until we are willing to reach them ONE at a time–one co-worker, one neighbor, one friend, one random act of kindness.  We don't want to be an exclusive group of members, but an inclusive group of believers that impacts the individuals within our community. Too many people in the world see the church as a place that wants to get something from them. We want to change their perspective and be a church that gives our time, talents, and resources back to the community.